Backstory
Edit
With the addition of so many more players into the pardus community, Bayer and Szell Org implemented a new graphics pack to further improve Pardus. The new graphics pack comes with the company developed graphics, as well as an all new mode which allows player made graphics to be included into the game. The current only Player made graphic pack is Kora's.
Another feature of the new graphics pack is the Image tiles resolution, available in:
64 by 64 pixels
96 by 96 pixels
128 by 128 pixels
Classic Image pack
Edit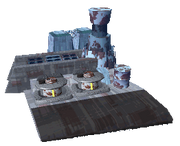 The original image pack, the classic image pack is developed by Bayer and Szell org with a resolution of 64.
Standard pack and Standard pack HQ
Edit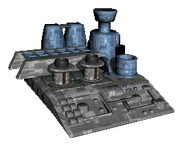 The low resolution new image pack with upgraded backgrounds, foregrounds, opponents, ships, buildings and squadrons but uses the original bases. Anything not on the aboe list have not been upgraded. It is created by Bayer and Szell org with a resolution of 64,96 and 128
The Standard pack HQ is basically similar to the standard pack except eith improved backgrounds with truecolor graphics. It also has a resolution of 64,96 and 128.
Kora's Image pack
Edit
An image pack created by Griory Kapustkin ( or Kora in-game ) is based on the classic graphics with improved foregrounds, ships, squadrons and partially improved backgrounds, equipment, opponents and factions. It has a resolution of 64.
Community content is available under
CC-BY-SA
unless otherwise noted.